Can you believe that we are days away from the new Doom release? Best believe that this game will have a heavy influence on Doom X. I'm pretty satisfied with the way the game looks and plays from the demos. I've been reading lots of comments on the new Doom just bashing it and I really don't get it. I've already pre-ordered my copy with the revenant statue and I'm sorry but I did not get the PC version. Yeah I got the console version. It was a real hard decision! What do you guys like or not like about the new Doom?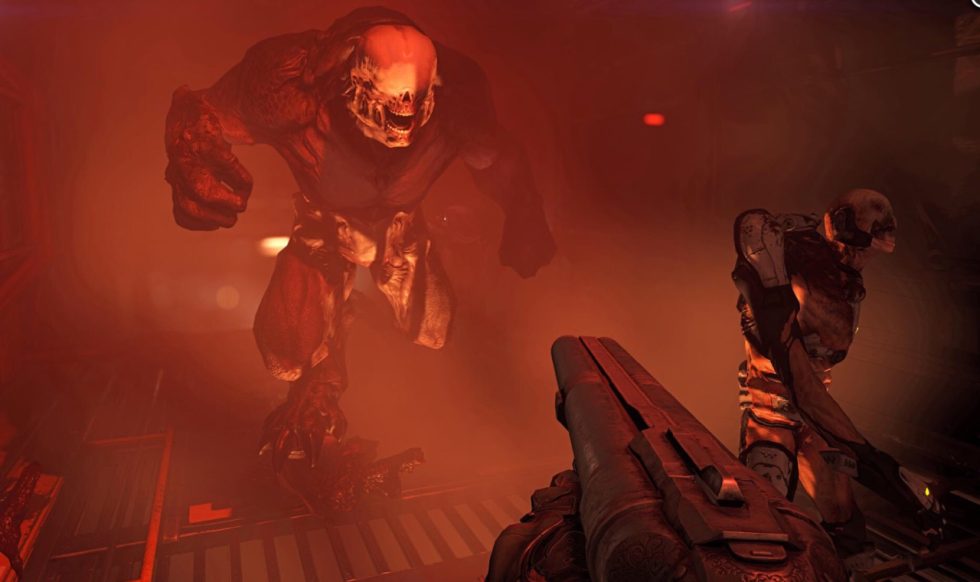 One thing I thought was interesting were the changes the imps went through. I remember seeing the reveal at Quakecon 2014 and it blew my tits off. I thought the imps looked cool without any eyes and then in the latest trailer they totally changed their face. I think they both look great but man how cool would it be if I created different skins of the imps in Doom X? I've had some help from the ZDoom community where I can have enemies randomly spawn different variations. For example the succubus/dark vixens will randomly spawn with different hair or shade of skin color so they all won't look like clones. I think it'd be cool to apply that same method with the imps but give them their look from classic Doom 1, Doom 3 and the two versions from Doom 2016. Below is what inspired me. I saw it on Instagram.
So good news is that I have a new job that does not require a brutal commute like before. This means more time. I'm going to try and post more updates frequently. Sorry for keeping you guys in the dark. My focus before was creating maps but I am switching that focus on just creating new monsters. Map making is very time consuming. I might just leave that for someone else to do. If you have any experience let me know. I also have a new Instagram channel up. Follow here.